Over 50 years ago, Wilcox-Slidders, Inc. took on the Devcon® MRO/Industrial product group. Since then, we have expanded the product offerings, as Devcon® offered more innovative products to the already extensive line of epoxy products and repair compounds.
Devcon® has added many improved adhesives to their already large adhesive line. They can improve and speedup and manufacturing processes. Save money and time by lessoning the sole reliance on mechanical fasteners like clips, screws, bolts and more. Dispensers and applicators to improve and ease the dispensing process to smooth the aplication process.
Contact us for more information and pricing.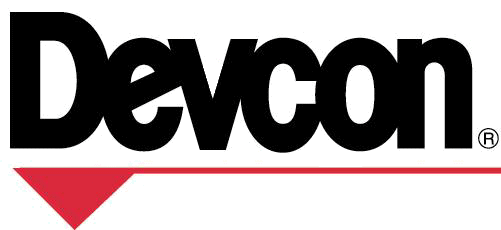 Wilcox-Slidders, Inc. 18 Passaic Ave. Fairfield NJ 07004 • 973-575-8600 • Fax: 973-575-7329
Contact E-Mail: Sales@wilcox-slidders.com