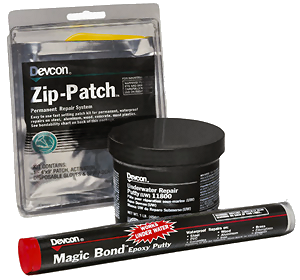 Wilcox-Slidders, Inc and Devcon
®
can supply and support these epoxy compounds that cure rapidly—even under water—to form strong, permanent repairs, minimizing spills due to leaks or accidental punctures as well as remediation costs.
Ever said, "I have to fix this fast!"
Devcon® can get you back in business in a jiffy. With...
Zip-Patch repair fabric
Magic Bond Epoxy Putty Stick.
Underwater Repair Putty
And more......
Wilcox-Slidders, Inc. 18 Passaic Ave. Fairfield NJ 07004 • 973-575-8600 • Fax: 973-575-7329
Contact E-Mail: Sales@wilcox-slidders.com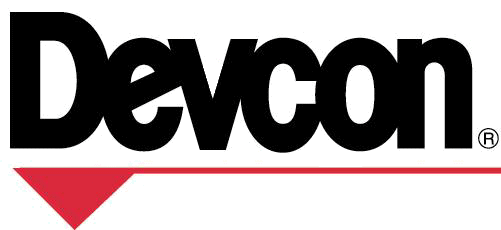 Emergency Repair