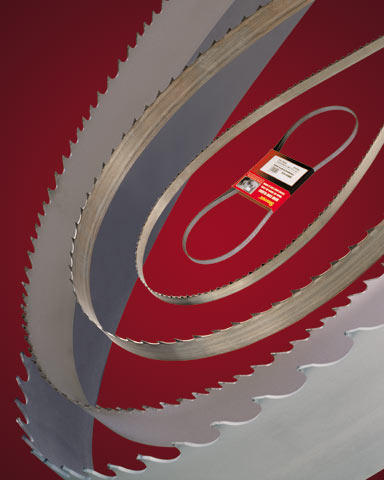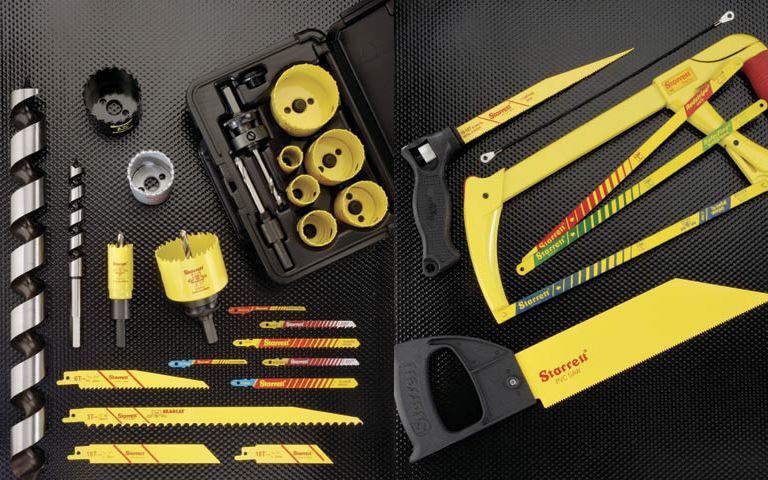 Wilcox-Slidders, Inc. can supply Starrett saw blades for any application your process requires to complete the job at hand.
Saw Blades & Power Tool Accessories:
While Starrett is widely known for its precision tools, the company's first saw blades appeared early in its history. Today, Starrett offers a broad line of industrial quality blades covering a vast array of applications.

Starrett continually tests bades against competitive products for performance and life-cycle. This diligence, coupled with our on-going tooth geometry and edge material research, assures the best possible blade life and performance.

Starrett blades are divided into four main groups: Bandsaw Blades, Hacksaw Blades, Jig and Reciprocating Saw Blades, and Hole Saws. Select the text in the appropriate category below for complete information about individual products.
*Text taken from Starrett Official web site.
Saw types include:
Band Saw Blades & Accessories
Portable Band Saw Blades: Coil
Portable Band Saw Blades: Welded
Power Hacksaw Blades
Hand Hacksaw Blades & Frames
Hole Saws & Arbors
Hole Saw Kits
Reciprocating Saw Blades
Jig Saw Blades
Specialty Hand Saws
Ship Auger Bits

Saws
Wilcox-Slidders, Inc. 18 Passaic Ave. Fairfield NJ 07004 • 973-575-8600 • Fax: 973-575-7329
Contact E-Mail: Sales@wilcox-slidders.com